Habit-Based Coaching for Fitness,
Weight Loss and Lifestyle Changes.
Easy to follow. Flexible. Results driven.
Ideal for busy professionals and entrepreneurs who want personal accountability, a structured nutritional program to follow, and a personal online coach to help keep them consistent and on-track.
Work One-on-One with an Online Nutrition Coach & Personal Trainer To Get Results that Last
At a quick glance, you have it all right?
Career, relationships, family, respect from your colleagues. But if you're being completely honest, everything is NOT as perfect as it seems.
In your mission to excel, you had to put your own health and well being on the back burner. Instead of going to the gym yourself, you worked those late hours or took the kids to sports practice.
Sticking to your diet, let alone preparing healthy meals, became near impossible with all of the demands of your career, family and social obligations.
You have enthusiastically tried the fad diets and trendy exercise programs but inevitably fell off the wagon after that initial burst motivation faded over a couple of months.
Slowly but surely, this hectic lifestyle has caught up with you. Your weight has gradually crept up and today you no longer like the person staring back at you in the mirror.
Let me stop you right there.
This is the story of too many strong, successful people.
It does NOT have to be yours, though. You have the power to make a change.
Tell me, does this sound familiar?
When you attempted a fitness program or diet change in the past, you had the right gear, a solid sounding meal plan and robust exercise routine.
But after your best efforts, it all still fell apart, which left you even more disheartened than before. (AND most likely justifying a bit of an all out eating binge because, if you've already failed for the first few days, might as well give up for the weekend, right?)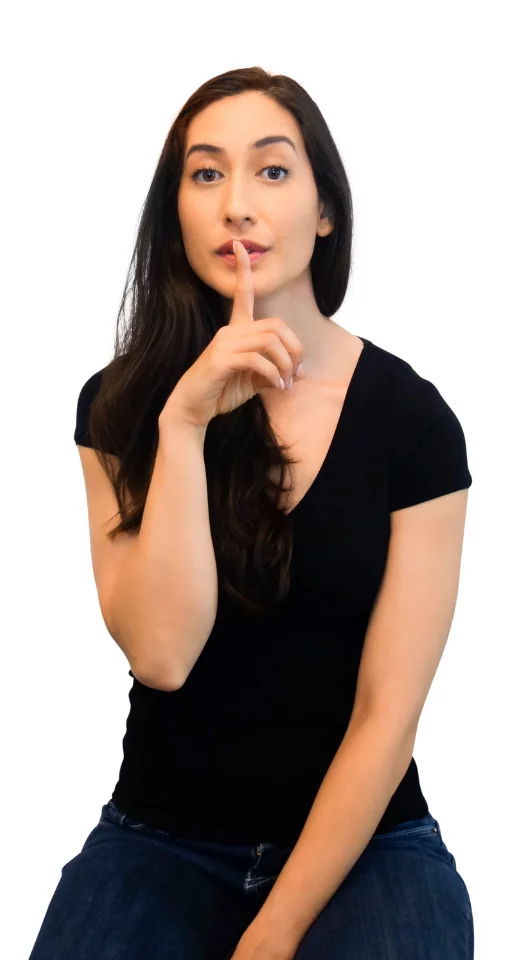 I've seen these patterns many, many times, so allow me to call it like it is:
Your main problem is that you have lacked the one crucial ingredient needed for meaningful, long term change: ACCOUNTABILITY.
WHY IS ACCOUNTABILITY SO IMPORTANT?
Tell me if you share this secret…
You might be the most honest person in the world, but there is ALWAYS one person you are willing to lie through your teeth to…Yourself.
Hard truth, right?
Of course, you don't mean to, but how often have you said to yourself (and even believed it) that you were going to make a major change to your diet or lifestyle only to find that you didn't follow through?
We are all pretty good at spotting our faults and even identifying what course of action to take if we want to fix them.
It is consistently sticking to it and repeating those actions which proves impossible time and time again.
At work, you are probably a pro at setting yourself hard targets and delivering on your promises. So why can't you do the same in your own life?
The answer is that in your personal life, you lack accountability.
At work, your boss, your co-workers and your clients hold you to your commitments.
BUT when it comes to your new diet plan or exercise regimen, you only have yourself to answer to… and it is all too easy to make excuses!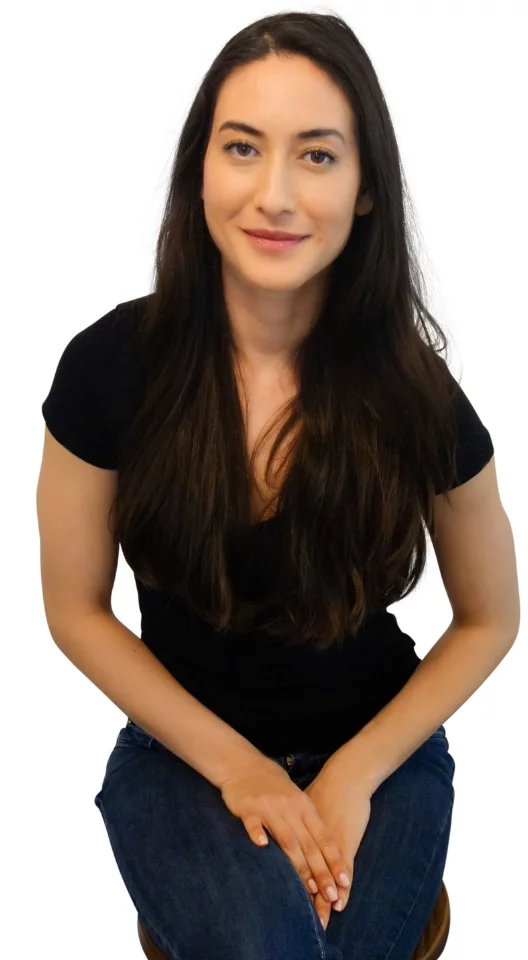 It is not impossible to make headway on your own, but the gains you make will too often be temporary. You can only force yourself to be disciplined for so long before your willpower is drained and you fall into old habits.
Over time, accountability for your actions will help you transform those new and difficult tasks into lasting habits that will shape a new you to be proud of.
The key to unlocking the power of accountability is having someone outside of your friends and family who you are accountable to.
NOT your best friend and NOT your favorite co-worker.
You need someone who will support you, but who is not afraid to tell you the hard truths and keep you in line.
Easier said than done right?
Where can you find someone to keep you accountable while still keeping to your busy schedule?
Well that's an easier question for me to help you answer.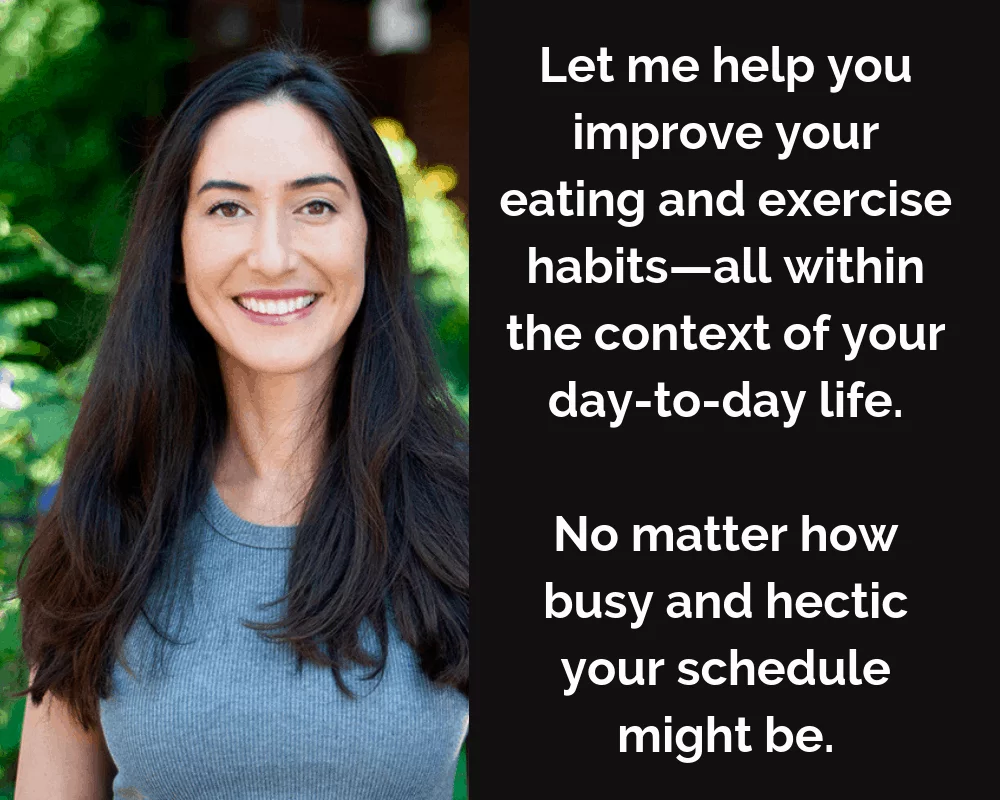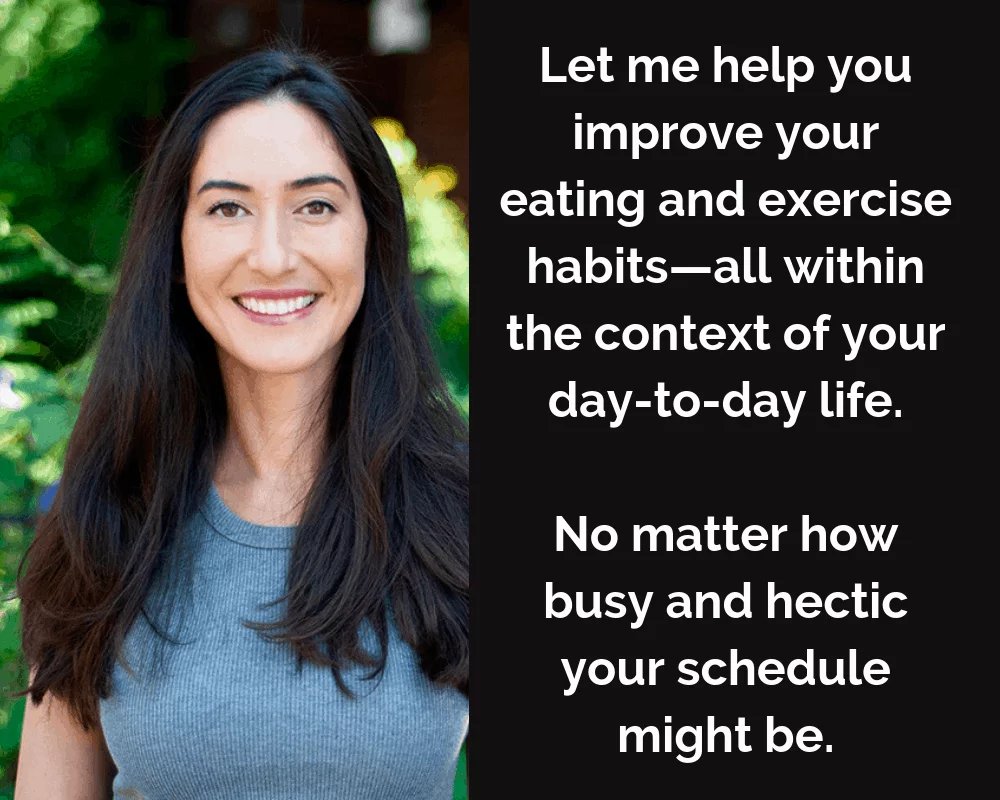 How I Help You Stay On Track
If you are looking for someone to keep you focused on your goals, understand your unique challenges and help you develop a strategy and actually STICK to it, then let's talk!
And if this is your first time on my website, allow me to first introduce myself: Hi. My name is Rosie and I have been in your shoes. I held down a corporate job, juggled family commitments and ran my own business only to see my health and fitness slowly suffer.
On the surface, I had the trappings of success, but I started to dislike the person I saw in the mirror and decided to make a massive change.
10 years later and after thousands of hours building my expertise in health, fitness training and nutrition coaching, I am happier and firmly in control.
Most importantly, I am also qualified and passionate about helping you take control of your health and fitness the same way I did. In a way that is sustainable.
What I've learned from my experience helping hundreds of people get lasting results is that nothing can replace that individual attention.
With daily touch points and weekly face to face coaching sessions, I help you develop strategies for success and hold you accountable.
Using a personalized approach, I will work with you to develop the right program for your unique schedule that prioritizes your goals while avoiding trends and cliched programs that have failed you before.
You are closer than you think to the ideal vision of yourself. The energy, body and wellness you crave is within your reach. All you need is an expert helping hand to steer you towards it.
From my years of experience as an online nutrition coach, I've seen the best meal plans and exercise plans fail people like you. Not due to lack of detail, customization or expertise, but lack of execution.
Early in my career, I thought that I could draw up a robust and detailed workout regimen and eating plan for my clients and they would see their weight drop, bodies get lean and stress less.
This was not happening though. What I've since learned is that lasting transformations are a result of deliberate and practiced positive habits. Numerous studies in behavior change have shown that it takes an average of 66 days to form one new habit.
Now, a large part of my support is in holding you accountable, ensuring that you keep showing up and DOING the work, week after week until it becomes part of your lifestyle.
It may soundcounter intuitive (crazy even!) but my mission is to work myself out of a job.
I want to give you the tools and empower you to keep this up long after we stop working together.
Whether that means continuing to lose weight, maintaining a healthy eating regimen, practising mindfulness and/or sustaining a regular workout routine – it will simply be a natural part of your new improved lifestyle.
My online nutrition and accountability coaching is designed for busy, ambitious people like you. It is a flexible, results driven program that fits around your busy schedule, so that you can finally see it through and make changes that stick.
Ready to start forming lasting, healthy habits? Let's take a look at how my personalized accountability coaching can help you.
What Can You Expect From Personalized Online Coaching?
Online coaching is the perfect way for busy professionals to stay on track and stay motivated while still maintaining a demanding schedule.
My personalized programs are designed to help keep you on track by providing structure and accountability.
Here is what you can expect:
A personalized actionable strategy that will identify where you are now and bring you to where you want to be.
One-on-one coaching calls with a certified coach that knows you and understands your challenges and goals.
Weekly action plans that keep you accountable and moving towards your goals.
Expert personal training programs, crafted by a qualified training specialist.
Nutrition advice and strategies that take into consideration your body, goals and preferences.
Ongoing accountability and unlimited online support.
Regular assessments and check ins.
Here is how it all works once you start my coaching program:
A Personalized Action Plan
After signing up, you will be sent a questionnaire prior to starting the program. This will help me understand your current challenges, priorities, fitness goals, nutritional preferences, lifestyle and general health concerns.

We will then set up your first 60 minute one-on-one consultation deep dive call so that we can virtually meet, set your goals, review expectations and ensure you are best set up according to your needs.
One-on-One Accountability Coaching Calls with Rosie
Single coaching calls with me are normally $385 each. Because I am dedicated to your consistency and success, I include 4 of these per month over the course of programming.
Every month you'll have 4 personal 30 minute coaching sessions with me by FaceTime, Zoom or Skype.

We'll go in-depth into your progress and address any challenges you may be having. These sessions will help us adjust your action plan, habits and eating strategies as you progress, so that you're continually moving toward your goals as quickly, safely and sustainably as possible.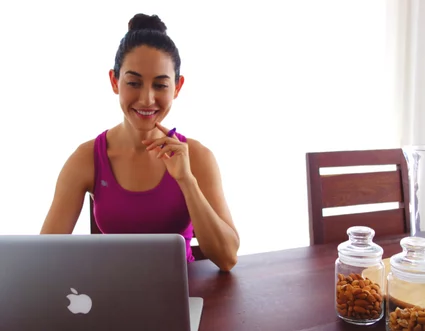 UNLIMITED Support from a Professional Online Certified Nutrition Coach & Personal Trainer
I'm with you every step of the way. I'll be reviewing each of your workouts and meals, monitoring your progress and be here to guide you through challenges, answer your questions and encourage you.
I'm here to help you and will to make sure you have everything you need to succeed.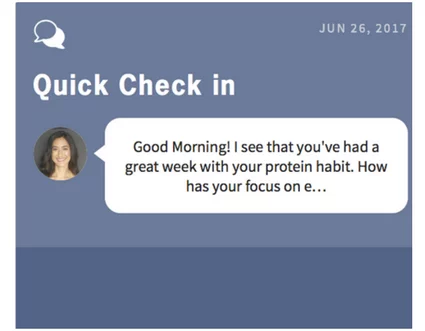 Progress and Results Tracking
As you track your actions, I will help keep you accountable to your daily, weekly and monthly results.
Every week we'll review to help you stay on track and set your goals and expectations. These will be in the form of surveys, reflections and assessments to motivate you to stay committed to your goals.
Every 2 weeks you will be updating your progress indicators, measurements and metrics.
Every month you will upload progress photos as part of your progress tracking.
What You Get:
One-on-one 30 minute long coaching calls with me weekly ($385 value)
Your customized fitness and nutrition strategy
Expert personal training programs
Assessments, progress measurements and check-ins
Unlimited email and direct messaging coaching support
Access to your own personalized and private dashboard
BONUS! Receive daily accountability nutrition and habit check-ins on your phone through your own personalized homepage
Online 1-on-1 Coaching Options
6 Month Intensive
$950 per month
A 60 minute deep-dive kickoff call
24 weeks of 1-on-1 coaching calls with me, each 30 minutes in length
Your customized fitness training plan
An actionable weekly plan and your 6 month goals strategy
Results tracking and progress assessments
Nutrition and daily habit accountability check ins
MOST POPULAR
WEEKLY Accountability Coaching
*Best Value*
3 Month Intensive
$1150 per month
A 60 minute deep-dive kickoff call
12 weeks of 1-on-1 coaching calls with me, each 30 minutes in length
Your customized fitness training plan
An actionable weekly plan and your 6 month goals strategy
Results tracking and progress assessments
Nutrition and daily habit accountability check ins
3 Months of Weekly Coaching
Get Yourself Back On Track
Clarity & Strategy
Consult $589
A 60 minute deep dive call
Clarifying your fitness, nutrition and wellness goals
Identifying and addressing your obstacles
Realistic goal setting for your next 3 or 6 months
A strategy for your personal fitness training plan
Recommendations for your nutrition tracking and progress assessments
Expert Accountability Coaching
Get Yourself UnStuck and take action today

100% Satisfaction 30 Day Guarantee
Rest assured that you can get the support you need by enrolling today with no risk.
If you join forces with me in this program, see it through and follow the steps for the first 30 days and are NOT satisfied with your progress, I will (rightfully so) give you back 100% of your money. (I can also guarantee no other program will make you this promise!)
Watch this short video for my clients' experiences and success testimonials!
Ready to Start Now?
I believe in the power of committing to change and do all that I can to support you. When you commit to the 6 months intensive at the start, with a one-time payment up front, you will save even more.
Book a FREE decision-making call with me to see if Online Nutrition & Fitness Coaching is the right fit for you and your goals.